I am a 40yo gay man, a very amateur photographer, and studying to be a CASAC (Credentialed Alcohol and Substance Abuse Counselor) ***This is does not make me an expert on recovery****
WHAT YOU MAY FIND HERE...
My Life, Living with HIV and Living Clean in New York City.
My Love Addiction Playlist from Spotify...
Posts regarding addiction (articles I have found; my opinions; my own experiences as a recovering addict)
Some funny, political, crazy, weird, interesting, and/or hot stuff I find around the internet or make up. This blog may contain content not suitable for viewing by minors (18yrs+ only)
You can Click on the Tell Me Something link at the bottom of the screen to ask me a question or comment on my blog. You can Click on the Submit Something for My Blog link and hopefully I'll post it :-p
I welcome comments on any post... however this is not a forum to break your anonymity or someone else's.
Click Here to Donate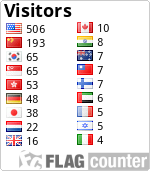 Additional pages
Find me on...