I am a 42yo gay man, a very amateur photographer in recovery.
WHAT YOU MAY FIND HERE...
My Life, Living with HIV and Living Clean in New York City.
My Love Addiction Playlist from Spotify...
Posts regarding addiction (articles I have found; my opinions; my own experiences as a recovering addict)
Some funny, political, crazy, weird, interesting, and/or hot stuff I find around the internet or make up. This blog may contain content not suitable for viewing by minors (18 yrs+ only)
You can Click on the Tell Me Something link at the bottom of the screen to ask me a question or comment on my blog. You can Click on the Submit Something for My Blog link and hopefully I'll post it :-p
I welcome comments on any post... however this is not a forum to break your anonymity or someone else's.
Click Here to Donate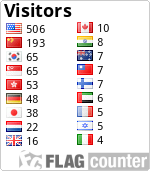 Additional pages
Flickr Feed
Loading Flickr...
Find me on...